Primary Developers
We are greatly indebted to our top notch development team.
Marco Jacob - Architectural modelling services
Michael Bartosik - Computer modelling services
Nina Okens - Costumes designer
Zuly Jacob - Translations and voice talent
Sally McKay - Discussion organizer
Reena Katz - Discussion organizer
Zavisha - Discussion organizer
Christopher Cucco - Structural engineering
Julie Di Lorenzo - Inspiration
Eileen Finn - Landscape design
Tej Ajji - Discussion organizer
---
Pigeon Condo is part of The Networked City An InterAccess Commissioning Project www.thenetworkedcity.ca. Co-presented by InterAccess Electronic Media Arts Centre, the Humanitas Festival, City of Toronto (Culture Division) and University for Peace, with financial support from the Canada Council for the Arts.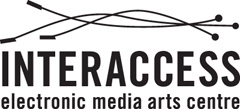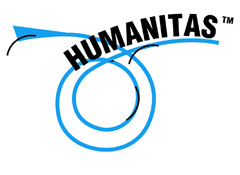 ---
Bios
An artist, curator, educator, writer, organizer and activist, Luis Jacob's practice challenges categorization. His art production alone manifests itself as photography, sculpture, performance, artist multiples, public intervention, video and installation. Jacob's pursuits are varied, but all are unified by his thoughtful concern for the philosophical and cultural possibilities of social interaction.
Recent solo exhibitions of his work include Habitat, Art Gallery of Ontario (Toronto, Ontario); Just Do It!, Khyber Centre for the Arts (Halifax, Nova Scotia); Flashlight, Toronto Sculpture Garden (Toronto, Ontario); Open Your Mouth and Your Mind Will Follow, which travelled to Articule, (Montreal, Quebec), Artspace Gallery (Peterborough, Ontario), AKA Gallery (Saskatoon, Saskatchewan), The New Gallery (Calgary, Alberta); and Towards a Theory, Het Wilde Weten (Rotterdam, The Netherlands).
Recent group exhibitions include Do You Think I'm Disco, Longwood Arts Center (Bronx, New York); Downtime: Constructing Leisure, New Langton Arts (San Francisco, California); Koch und Kesslau Gallery (Berlin, Germany); LTTR Explosion: Practice More Failure, Art in General (New York City); Tomorrow's News, Gallery Hippolyte (Helsinki, Finland); Better Worlds, Agnes Etherington Arts Centre (Kingston, Ontario); Art is Activism, Fine Arts Building Gallery, University of Alberta (Edmonton, Alberta); Voices in Transit, Cape Town Central Station (Cape Town, South Africa); and House Guests: Contemporary Art at the Grange, Art Gallery of Ontario (Toronto, Ontario).
Luis Jacob is represented by Birch Libralato, Toronto.
Amos Latteier is an interdisciplinary artist who performs PowerPoint lectures and creates interactive public art using technology. He delivers slide lectures on scientific and cultural topics including ant societies, models, statistics, and pigeon aerial photography. He has performed lectures across the North America and in Europe. His recent public art projects include a cell phone-operated nature tour, an interactive photo installation, a 500 lb potato battery, a chainsaw-powered walking machine and several hovercrafts. He has raised pigeons for several years.
His recent shows include Teaching Tech, Digifest (Toronto), Education Art, Ontario College of Art and Design (Toronto), Distance Learning, Art Metropole (Toronto), Time Based Arts Festival, Portland Institute for Contemporary Art (Portland), and Northwest New Works, On the Boards (Seattle).
He has recently lectured at Columbia University (New York), School of the Museum of Fine Arts (Boston), New Langton Arts (San Francisco), California College of Arts (San Francisco), and the Seattle Research Institute (Seattle).